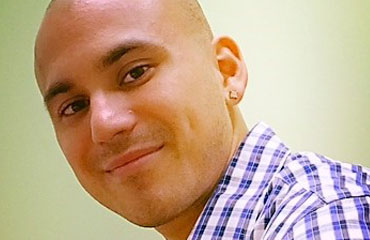 AL SOTO, B.A., CYTP, CFTP
Linkage Specialist – Nassau County
Al Soto, B.A., CYTP, CFTP, is CASJ's Linkage Specialist for Nassau County. Al provides syringe exchange, harm reduction education, and linkage to care for CASJ's peers and participants tailored to their individual needs. He is a Certified Youth Trauma Professional (CYTP) and Certified Family Trauma Professional (CFTP).
Al also works as an EMT for the FDNY (2014-present). He previously (2014-2017) started and operated a Street Outreach Project at Family & Children's Association to connect youth with services and information, with a focus on the immediate needs (food, clothing, toiletries, etc) of homeless and runaway youth in Nassau County. The project also successfully linked youth and their families with shelter and additional counseling and supportive services.
Al is currently attending graduate school at Hofstra University to earn his graduate degree in Marriage and Family Therapy (MFT). Al joined the US Army in 2009, and conducted his basic and AIT training at Fort Lenoardwood, MO. Al served 8 years in the Army Reserves as a MP (Military Police) in a Combat Support unit stationed in Eastern Long Island, NY. He served overseas on a Joint Task Force Mission in Israel working with foreign nationals in efforts to train, educate and protect American allies. During his time in the Army he attended John Jay College of Criminal Justice, graduating with a Bachelor's degree in Deviant Behavior & Social Control, a Minor in Psychology, and a certificate in Dispute Resolution.